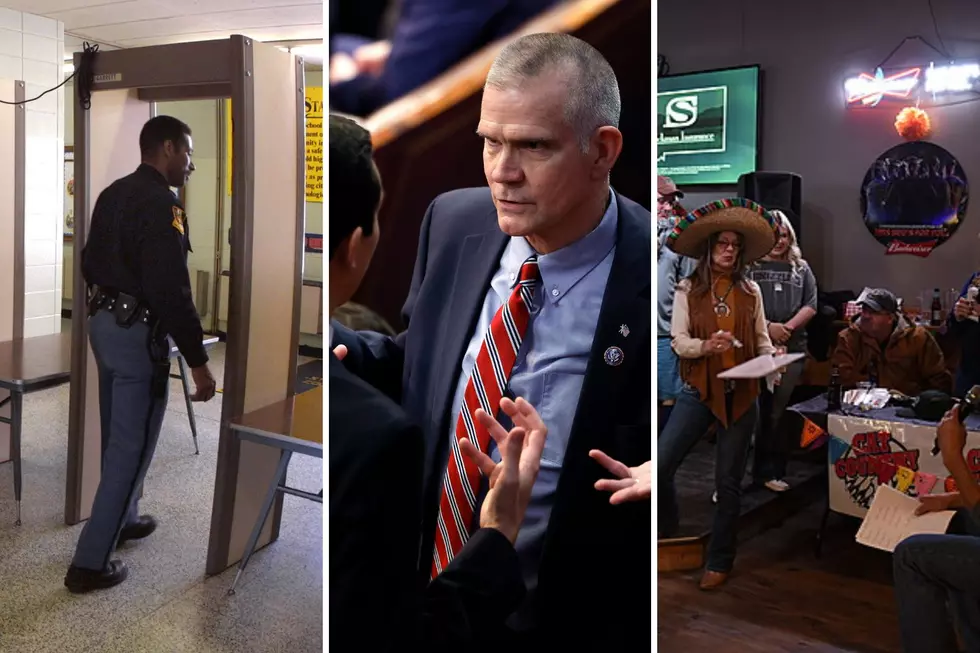 The Farmer Finishes Up The First Week of 2023 With Recaps
Credit: Tim Boyle, Getty Images / Chip Somodevilla, Getty Images / Rachel Helgeson, Townsquare Media
Even though it was a short week there was a lot of good stuff on the Flakes show.
First we found out the superintendent of schools in Billings said that metal detectors don't work. So we ran down an impressive list of everything that has been found at airports across the country and other secure places that use them. Totally reckless and irresponsible.
The Billings Gazette reported on Dec. 11, 2022:
In light of recent shooting threats made towards Billings high schools, parents have reached out to district administration about installing metal detectors at all the high schools to curb these threats. Upham said he spoke with representatives with the school safety firm Secure Education Consultants Friday who said they weren't an effective deterrent to school shootings.
We heard all the horror stories about travel over the holidays that ruined Christmas for many.
Read More: Christmas Sucked for Paul
The Matt Rosendale controversy continues and they continue to avoid our opportunity to talk directly with him to answer the TOUGH questions. Nobody knew this strategy would be used prior to the election in November.
A great story this morning on the career of Babe Ruth and what an impact he had on the country, plus he was a trash talker to boot.
We had the Flakes trip document party this week and 140 people from our area will be heading to a tropical paradise in a few weeks.
One of the most surprising responses to our articles this week was the number of people who have worked at the same place for more than 30 years. It was really a testimonial of the work ethic here in our still great state.
Read More: 30+ Years At the Same Place
I can't even begin to embrace the cat thing at our schools. That has to be for a future date.
Remember if you missed listening to any of this, it should all be available on our podcasts that you can find on our website. Check it out.
See ya Monday at 5 a.m.
What It's Like at The Breakfast Flakes Mexico Trip Giveaway Party
If you've ever wanted to go to Mexico for free, or ever wanted to spend a week with Cat Country 102.9's The Breakfast Flakes duo, the giveaway party is the place to be. Every year in November, the Flakes give away two spots on their annual Mexico vacation that happens in January. Take a look at what it's like for the crowd that shows up to qualify as a potential winner:
More From Cat Country 102.9