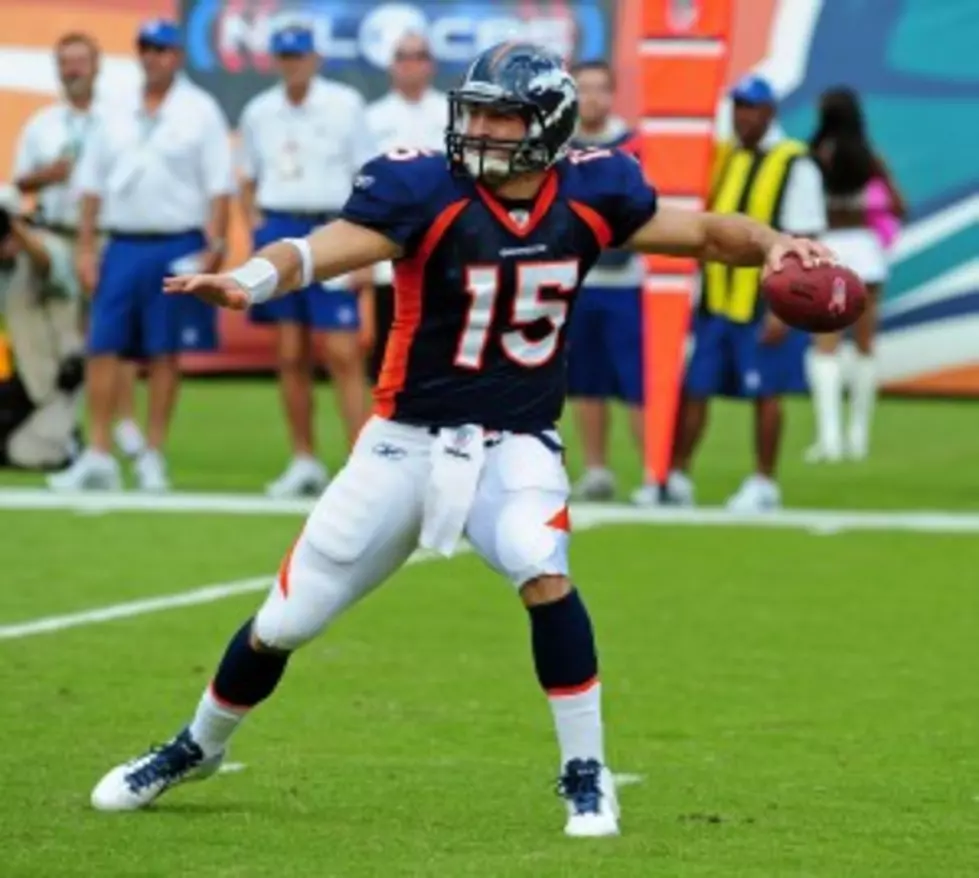 This town is talkin'.  Tim Tebow is comin' to town!
In case you hadn't heard, the Denver Broncos quarterback will speak March 5th part of the Big Sky Youth Education Foundation Banquet.   If you were looking to get a ticket, apparently they sold out within an hour of going on sale.
So now that Tebow is getting the Denver Broncos' wins, maybe you can find someone you know to give you a ticket to get in.  It's the 11th year of the fundraiser, and the Gazette says Tebow is a name they have wanted to get.
So good luck getting that ticket to get in.  And good luck to the Bronc's fans too!